If you haven't noticed, October has come and gone quickly with bitterly cold winds. If you haven't planned your Halloween, it's time to start enjoying this fun but creepy festival. From 6 pm to 9 pm on October 30th, 2022, come to Asia Park and enjoy the exciting Halloween holiday at Asia Park with new experiences that promise to take you from surprise to surprise:
Discover the scariest haunted house in Da Nang with the thrilling experience with elaborate investment and "heart-stopping" horror effects waiting for the bravest to try. Officially released on the evening of October 30th at Asia Park.
Feel free to take hundreds of unique photos with a new and unique photo booth for the Halloween season.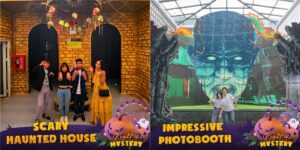 Enjoy the most attractive Cosplay Party ever with fabulous energetic Catwalk and Flashmob performances. Dress up as a character to come and have a great Halloween festival.
Enjoying exciting and stirring tunes from eye-catching Kpop and Jpop Dance Covers will not make you stand still. Especially, the real Dancers quickly come to Asia Park to confidently compete in the super surprise Random Dance performances!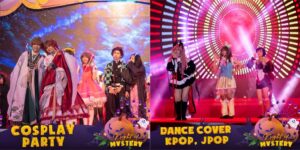 If you went to Halloween at Asia Park, you must have a gift to bring home!!! Asia Park FREE FACE PAINTINGS AND GIVES FREE TREATS for a complete carnival experience.
Hurry up to Asia Park to welcome this special Halloween season!!!
For more information, please follow us on Fanpage: