There are so many interesting things opened from 500 free tickets every day for women to play at Sun World Danang Wonders from October 14 to October 20 from 6 – 7 pm. And this is a better gift for men to avoid the headache of thinking: What to buy her?
An extremely interesting gift program is being applied exclusively for women by Sun World Danang Wonders during a week, from October 14 to October 20. Accordingly, every day during this period, from 6 to 7 pm, the park will free entrance tickets for 500 female customers (regardless of age).
Particularly on October 19 and 20, female visitors to the amusement park are not only free of charge for entrance from 6 to 7 pm, but also receive many unique and impressive gifts from the program. Vietnamese Women's Day in the biggest amusement park in the Central Region will start so sweetly.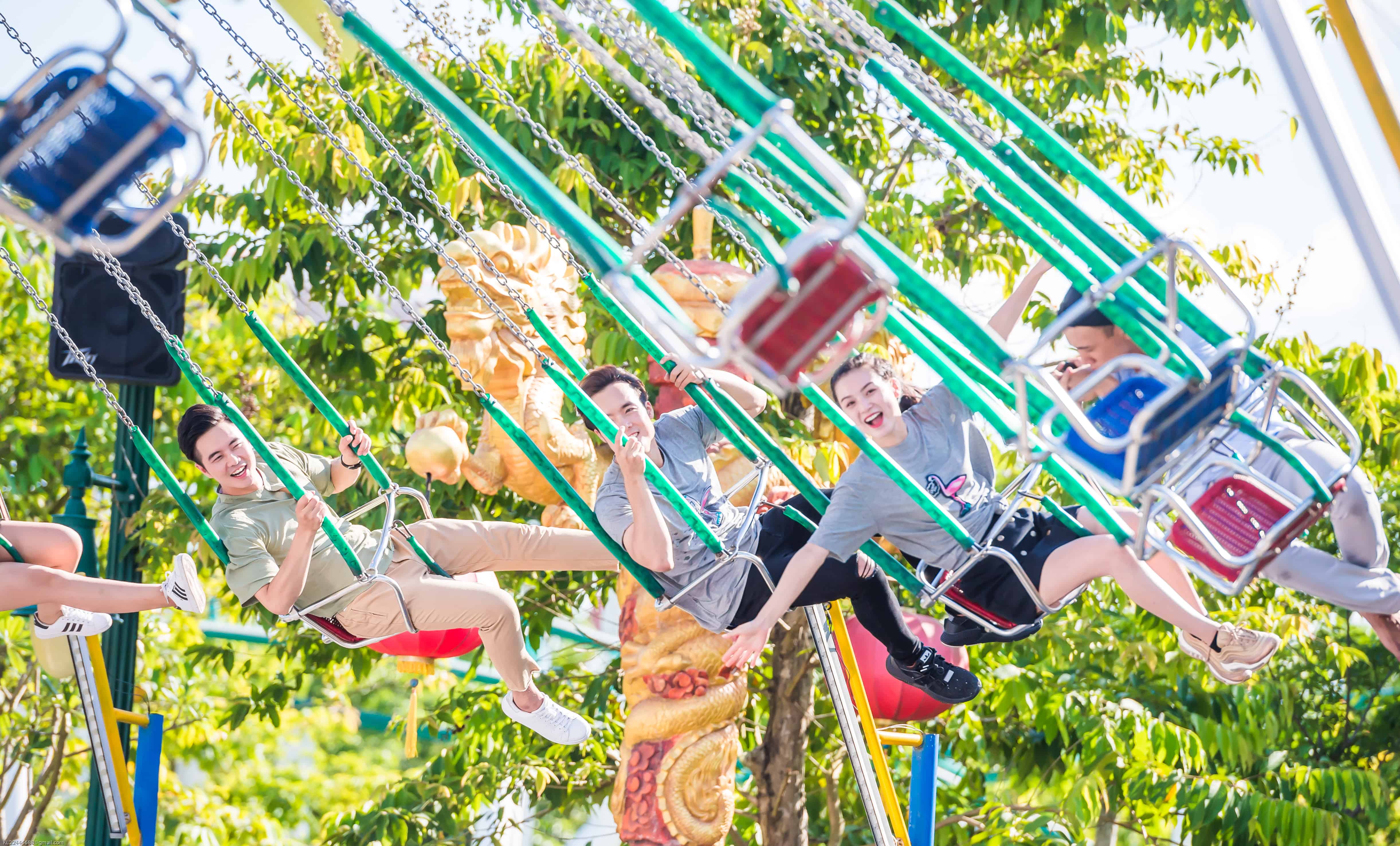 The men will have many opportunities to give their beloved romantic surprises in a different way that Sun World Danang Wonders has designed for visitors on this special occasion. He can hold her hand to sing the sweet songs in the karaoke competition, join her in funny games like sack dance; piggyback her over obstacles or take pictures together to keep the beautiful moments with the cute mascots. From 19 – 21:00 on October 20, at the Wheel Square at Sun World Danang Wonders, a special art program will be held, with the participation of singer Thinh Suy, rock band Radio and the famous dance clubs, promising to bring "half of the world" moments of excitement and bust.
Gifts do not need to be expensive. The important thing is that it makes the gift recipient surprise and touched. You will make the other half speechless, with the ticket that opens up many interesting things, from the journey of discovery and fun at Sun World Danang Wonders on the occasion of October 20.