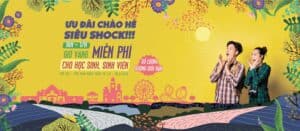 With this powerful card, visitors nationwide can have fun and participate in all events or New Year holidays with unlimited number of visits. From 1/6 to 30/6/2019, Sun World Danang Wonders welcomes summer holiday with "Happy Hours" promotion program: free entrance tickets for hour range from 16:00 – 17:00 on Monday to Thirsday weekly for nationalwide students.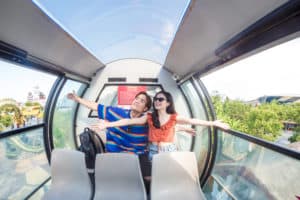 With this offer, the young people will be delighted to discover a miniature Asia through the symbolic architecture of 10 countries, challenge yourself with the world's leading games such as: Golden Sky Tower , Queen Cobra, Paradise Fall, Singapore Sling, Port of Sky Treasure, Love Lock, Monorail, or view shimmering city at night on a height of 115m of  Sun Wheel … To get full this attractive offer, you should show student card  or birth certificate of under the age of 18 at ticket control gate.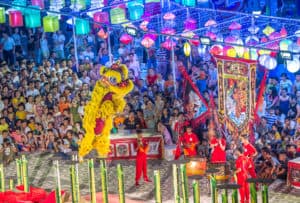 Not only you have fun and enjoy with satisfactory experiences in games, but also Sun World Danang Wonders brings you enjoy special art shows at weekends such as: drums patrol, unicorn dragon, band music, fire dances , clown with bubbles which are promising to create you relaxing time with your family and friends.
"Happy Hours" promotion shall be a starter of exciting summer, bring all students an opportunity to experience and play more freely at the largest theme park in Central: Sun World Danang Wonders.