In this year of the Rat, visitors will find that Da Nang is the most attractive, because besides the natural beauty and many tourist attractions and entertainment resorts, Da Nang is also the busiest with large-scale festivals from decorative miniatures to art events. One of the special attractive festivals in the city of Han River is the "Xuan Phat Tai" (fortune spring) Flower Festival which takes place from January 25 to February 1 (ie from the 1st to the 8th of the Lunar January) in Sun World Danang Wonders (No. 1 Phan Dang Luu, Hai Chau District, Da Nang).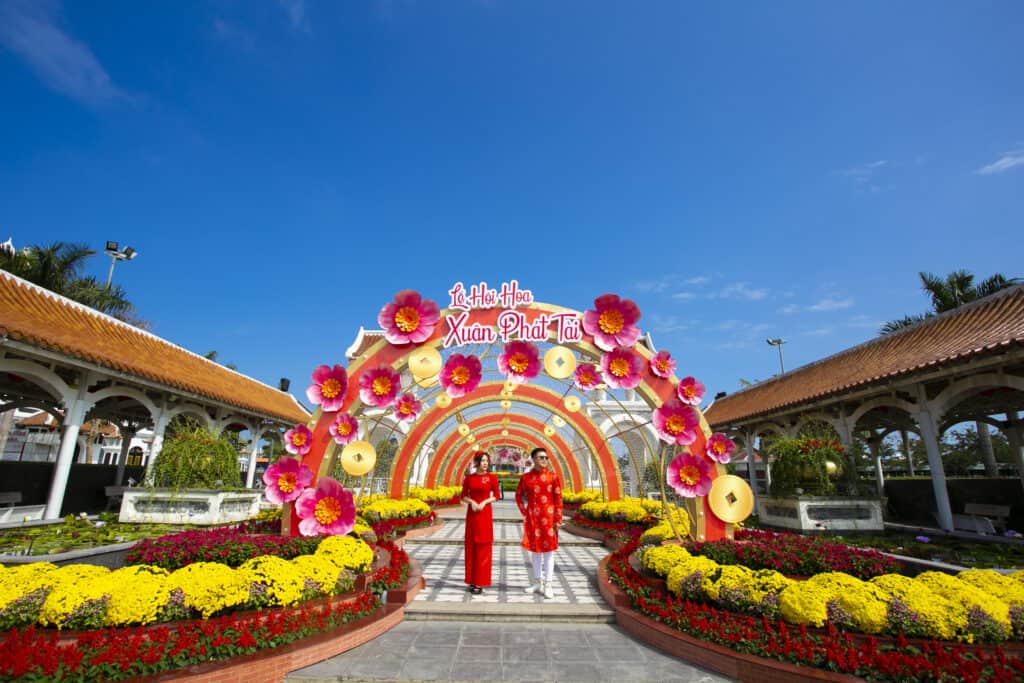 Xuan Phat Tai Festival opens a space of thousands of brilliant flowers with 10,000 sunflowers and hundreds of lovely flowers such as begonia, poinsettia, rose, confetti, apricot, peach, carnation, star flower, hollyhock, hydrangeas… The flowers are vividly shaped in the miniatures, great landscapes, making visitors to Sun World Danang Wonders is to see the bright spring.
The highlight of the festival is the area inside the sophisticated gate with a funny rat family. Each rat is holding a gold coin, symbolizing a new year of the Rat which is full, peaceful, full of happiness. After that, following the spring journey at Sun World Danang Wonders will be a coin path, a huge gold coin jar with lucky rat, a romantic flower garden, a cherry blossom path or a giant 6m high tower of gold coin at Sun Wheel stage area. Visitors can not stop admiring, can not stop check-in and can not ignore any scenery in that spring space, Spring Flower Festival in the city of Han River constantly makes visitors go from this surprise to the other astonishment.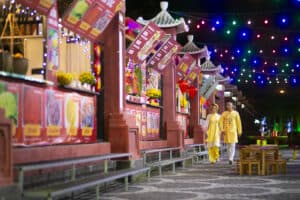 Coming to the Spring Fair is also coming to a world of unbelievably delicious cuisine of famous Korean and Thai dishes such as kimbap, tomyum, quintessential culinary delights of Hanoi such as beef pho, Tay Bac vermicelli products such as grilled pork with zanthoxylum rhetsa, smoked buffalo meat, Northwestern chung cakes, wines of ethnic minorities… With a menu of hundreds of delicious dishes, it is true if they say that you will enjoy "Tet around Asia" at this festival. And not only pampering the taste, visitors can also buy 3-region products at the fair with preferential prices. Shopping the full Tet feast right at this Spring Fair is a very interesting suggestion.
Especially in the time frames from 10h-11h and 15h-17h from January 25- January 30 (ie the 1st to 6th of lunar January), festival visitors will be treated with the performances: dragon lion dance "Climbing on the column to pick buds"and the water-lilac Plum-blossom Fist show in Vietnam only available at Asian park. This is a top performing art show that requires flexibility, ingenuity and a courageous spirit, promising to appeal to audiences of all ages.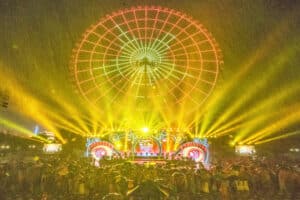 On the evening of February 01, 2020 (the 8th of the Lunar January), a special concert and comedy program with the presence of many famous artists such as Minh Nhi comedy group, singers: Erik, Lou Hoang, Suni Ha Linh, Mia, Bach Cong Khanh… will end the series of jubilant festive festivals in the heart of the city of Han River, giving visitors explosive moments, crisp, cheerful laughters before saying goodbye to the impressive New Year to return to the daily life. Especially, on the night of the festival, there will be a lucky draw program for all customers visiting the festival from the 1st to the 8th of the Lunar January. Lucky visitors will have the opportunity to receive attractive prizes such as: Honda Air Blade motorbike, iPhone 11 pro, international and domestic air tickets, Sun World suitcase, Sun World power bank..
Eating Tet, playing Tet, travelling on Tet, all are packed into a grand scale festival, in a large, green park space, full of joy, don't you want to have a great Tet like that?