From January 1, 2019, Sun World Danang Wonders officially launched our new masterpiece Highway Boat suspended roller coaster. The new game evokes utmost excitement and promotes the complex long dubbed as "miniature Asia" to be the new must-visit of travelers to Danang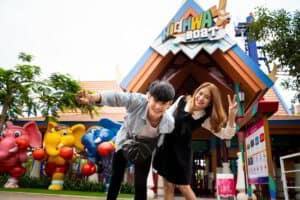 Known as one of the most expected super games this year, Highway Boat suspended roller coaster will hurl you up high and slide downwards the sinuous railway in a highly breathtaking experience. Given its 180-degree twists in the air, Highway Boat instills a sense of free flying above the clouds. The roller coaster will change its speed over the course at the average speed of 30kph and keep balance again to smoothly and swiftly rush to the finishing line.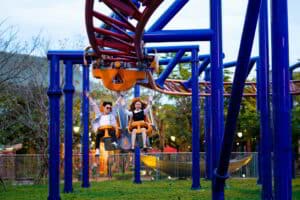 The founder of Highway Boat is world famous game maker Intamin Amusement Rides (Switzerland) with over 50 years of experience and 47 globally acknowledged prizes. Before officially welcoming first visitors who dare venture in this new exciting game, Highway Boat was carefully tested with their weight and capacity by top technical experts of Intamin to meet extremely stringent and demanding standards to ensure optimal safety for any participants.
As one of the most fascinating extreme games of the world, Highway Boat will surely give you a ride into the wildest kingdom of sensations in the very first day of this year.
Particularly, from January 1, 2019, Sun World Danang Wonders are glad to offer a string of attractive bonus programs for our passengers:
– Student bonus for just VND100,000/ticket
– Bonuses for the Danang locals for a special fare from VND100,000/visitor, VND80,000/child (1m-1.4m tall) and free for toddlers below 1m tall.
(The fare policy is applicable until new announcements are made)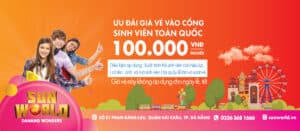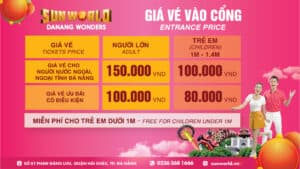 As we relentlessly innovate new games and make investments in extended game zones to intensify the benefits of our customers, Sun World Danang Wonders are just stepping up the status of a top amusement park at the heart of this city by Han River.