Exciting, colorful street activities, BBQ buffet for hundreds of dishes, and especially the "Mr. Dam – Dance song in April" concert with participation of Vietnamese stars like Dam Vinh Hung, Bach Cong Khanh, Thu Hang, Dao Ngoc Sang and Tung Anh … Sun World Danang Wonders is being the most exciting summer festival in Da Nang on 30/4- 1/5 holidays.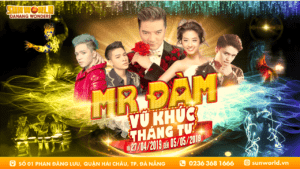 This 30/4-1/5 holidays, you will be amazed at an incredibly new Sun World Danang Wonders. During 1 week, from 27/4 – 5/5, with program "Gold holiday, variety of offers" you shall feel constantly excited when playing in the park with cheerful and fun shows like a sword dance Samurai, and, Geisha dance, Yosakoi dance …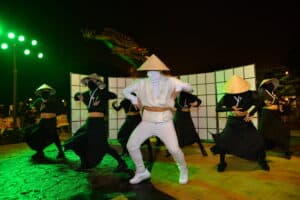 Attracting centre of exciting days at Sun World Danang Wonders is Mr. Dam – Dance song in April" concert, hold on 28/4 on Sun Wheel stage, which brings a explosion of night concert with many specially exciting art performances from: circus swing line, fire dance to music repertoire performed by famous stars in Viet showbiz such as: Singer Dam Vinh Hung, Bach Cong Khanh, Thu Hang, Dao Ngoc Sang, Tung Anh…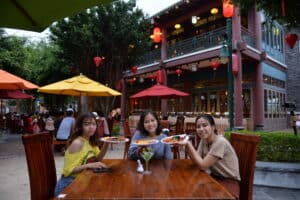 Not only appealing to a variety of art activities, come to Sun World Danang Wonders on this occasion, you are irresistibly invited by a food world. With 199,000 VND/Person BBQ buffet, you can enjoycountless delicious dishes from meat, fish, seafood … here. When buying this buffet combo, you not only enjoy hundreds of delicious dishes but also get free entrance tickets and experience the world's top games. During this special occasion, the park also applies a free entrance ticket for children with less than 1.4m.
It is not easy to find such a both relaxing and exciting, both bustling and peaceful destination for the whole your family. It is also rare for any destination where you just spend 100,000 VND only for gate entrance to enjoy art shows continuously and meet top music and stage idols. If not Sun World Danang Wonders, which destination is worth more than on such long vacation in Han River city?